My dad and I went down for our fourth year in a row. This time to a new ranch, hopes were high. On the evening of the travel day, a friend Albert, shot his biggest buck. He didn't want to pass on any 100 inchers and sure didn't let this one get away. Shot it at 600 yards, which is phenomenal because just last year he had to be less than 200 yards from the deer to hit it!
Here's a little background on Pete, he is a complete novice to hunting and really only came on the hunt to hang out, watch people kill deer and if the chance arose, shoot any buck he could. He is as blind as a bat, I put my 60x spotter on a deer at 600 yards and he never saw it. On the first day he was driving in the ranger with Ernie and Albert, Ernie spots this buck walking down the hill at less than 50 yards. Despite Pete having issues seeing the deer and hitting it, they were able to harvest him. Awesome first deer for possibly the luckiest mf in the world.
Josh went out and found this monster 2 point on the second day. He put this great buck on the ground and it scored 95 inches!
One the third day I was able to tag along with Bobby and video him shoot his buck at 540 yards. The deer broke the beam in the fall, and going down to get it, a huge rock dislodged from under my foot and tumbled directly onto the antler breaking the tine off. Sorry bobby....
On the fifth and last day we only planned to hunt until noon. Bobby found a shooter at 9am but the buck never gave us a chance to get within 800 yards. At 10, Bobby found another buck and my dad wasn't going to pass. I took my dads gun and ran down to a flat spot and set it up. He got down to me and put a bullet in the deers chest at 532 yards. We were in a rush so that's how I packed the deer out.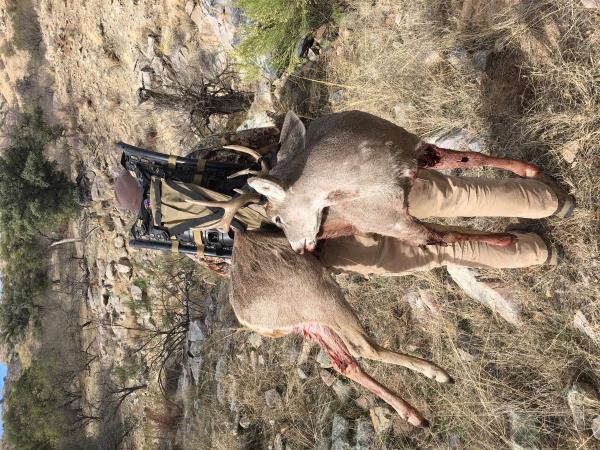 We were very optimistic going into this hunt and found it to be very difficult due to the heat, full moon, and zero rut activity. Deer were bedding at first light and moving very little when they were up during daylight hours.
you don't want to know how this happened...
Sweet pickup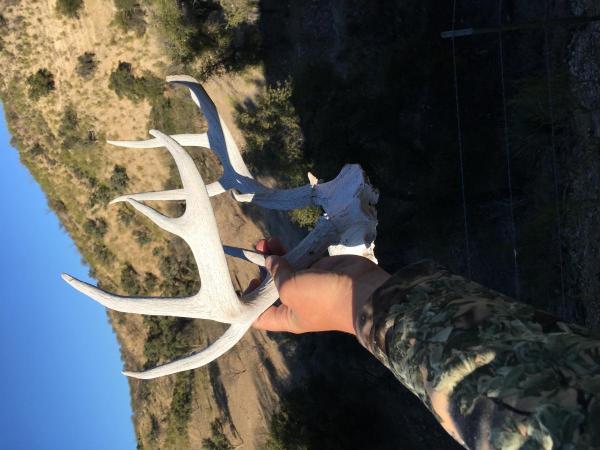 Pics of ranch.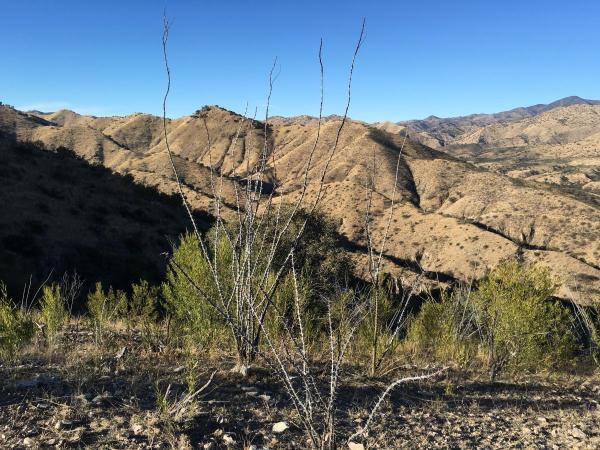 Are you really hunting nowadays of you don't take a selfie?