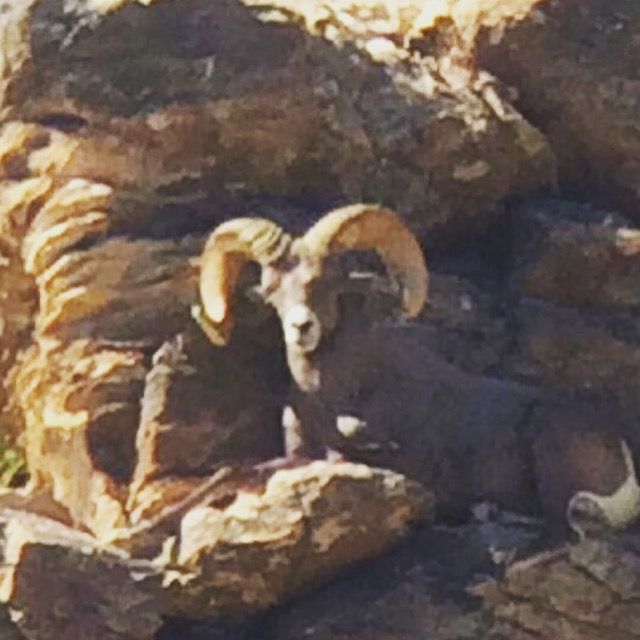 Condensed version: Countless scouting days starting in August with a final push that ended up being 23 days total with a 1 shot kill at 266 yards by myself on day 8 of the hunt. Used the Tikka T3 Lite 300 win mag shooting factory 165 Barnes as discussed in other thread about building that gun. Performed perfectly.
A lion had moved in and killed a lamb on day 2 and was hunting the same sheep I was chasing - scattered em. Literally lion tracks on top of sheep tracks. My 2 big rams disappeared and I ended up with my #3 ram solo diy after some very tough hunting. If only the season opened 4 days earlier...
BirdDog and my dad were there for the first 3.5 days and a huge help/thx to them! We could've killed a lesser ram on opening evening but I passed. 100% solo after that.
Once down, a good trusted friend/mentor helped me cape and pack him out of one nasty/vertical spot. Huge thx!
More than happy with this ram!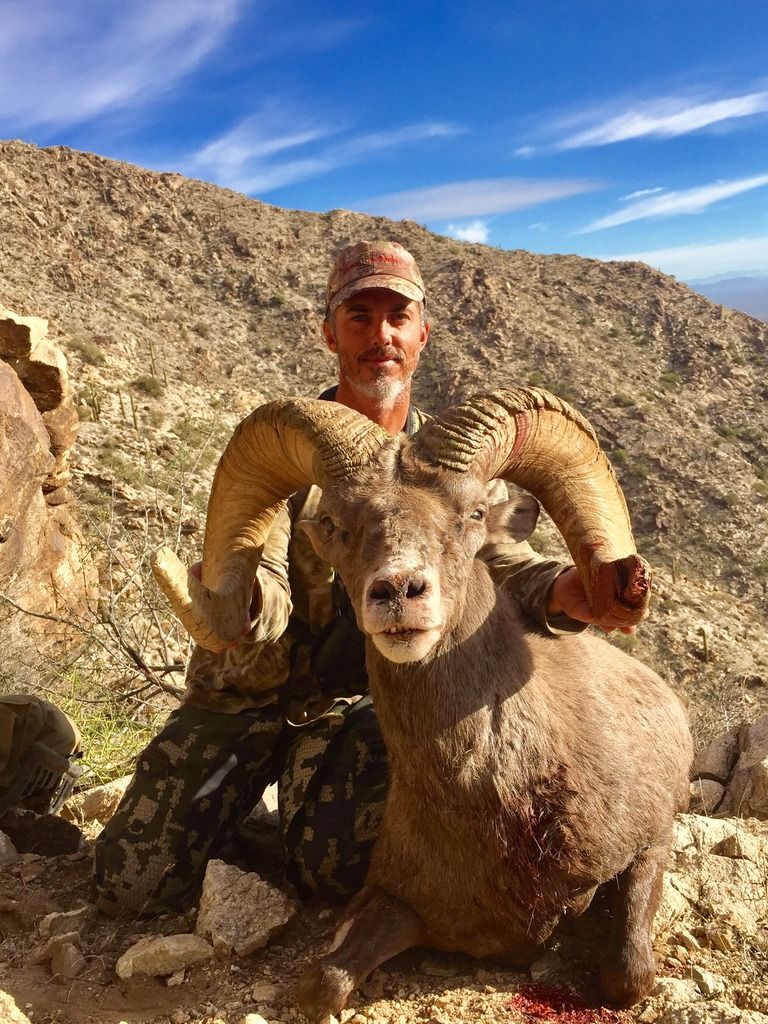 Thx to all that helped and have mentored hunting the desert over the years - you know who you are. I think this was a culmination of a life time of learning and struggling to be successful at hunting. And thx to the family for understanding the significance of such an opportunity.
Checked out at 163.5 and 8 years old. Can't wait to see what Clay at Mogollon taxidermy does with him.