Applying for the draw this year we had high hopes that my dad would get a Gould's tag since he had 17 points.  Going into this hunt neither my dad nor I have ever hunted Gould's or have been turkey hunting in over 8 years due to waiting for an opportunity to hunt these birds.  We both had quail hunted the unit many times over the years, but had not set foot in the unit for several years.  Thank you the Rob and Tyler for helping out with more recent information on where to find birds!
We got down to the unit Thursday morning to setup camp and try to locate some birds for opening morning.  We spent the entire day checking water sources in an area that I wanted to hunt.  Only problem was we were not finding any fresh sign at all!  For the last hour of light we opted to go into a new area that we have heard held a good amount of birds.  We overlooked a big valley and listened until dark without hearing or seeing a bird.  
Opening day we woke up and decided we would go the big valley we were at during last light due to the amount of roosting possibilities and the stories we had heard of the birds in the area.  We parked the truck well before light and before I got out of the truck we had 3 birds going off around us.  We got everything ready and headed toward 2 birds sounding off about a 1/4 mile away.  We setup and started to call right before light and had the birds fly off the roost towards us.  After playing cat and mouse with the birds for over an hour we could not close the distance on them and backed out after the shut down for the morning.  Hiking out it hit me on how I missed this area in southern AZ.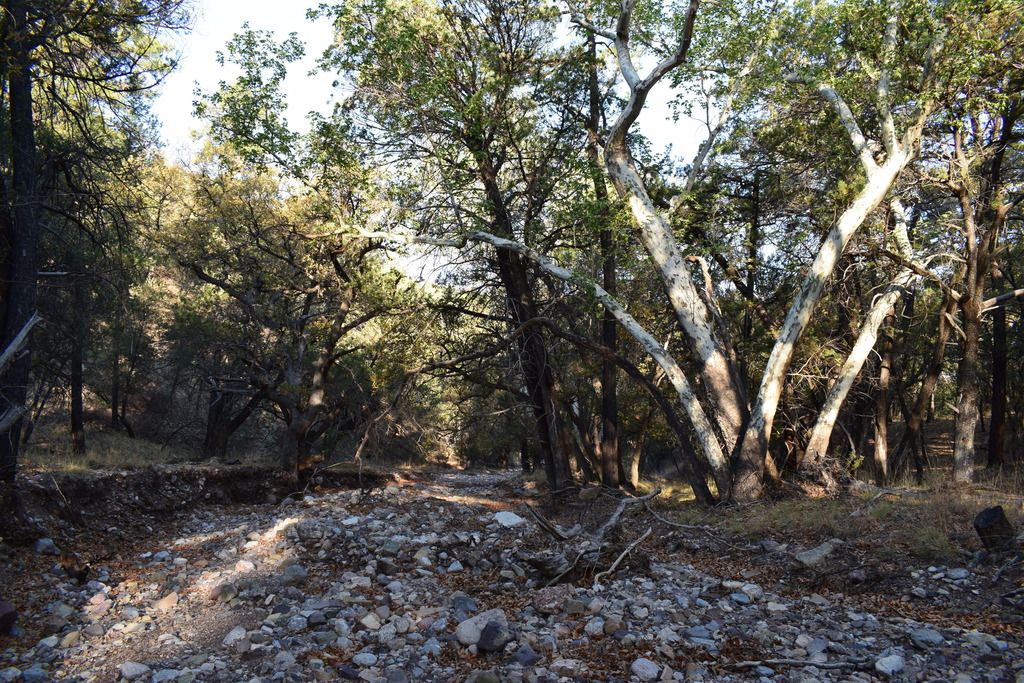 While hiking back to the truck we found an area that was tore up with tracks and strut marks.  This gave us a plan for the afternoon.
We setup that afternoon not hearing any birds, but we knew we were in the right area with all of the sign and the birds being in the general area that morning.  After sitting for an hour we got a response and the bird was within 200 yards.  I keep calling and never got a response from the bird again when all of a sudden there he was 80 yards away looking at our decoy.  He never gobbled again and ended up walking away.
Day 2 started off the same with birds sounding off all around us.  Again we chased 2 birds through the valley getting within 60 yards several times but no shot opportunity available.  We ended up going back to the same area that we called in the bird the afternoon before.  The wind was howling and it was a slow evening when we decided to back out with about 15 minutes of light left.  As we were loading the truck I heard a gobble way down the valley so we headed up the ridge to try to locate the bird.  We setup and started to glass down the valley when we located 2 birds already in there roost about a mile away.
Knowing where the birds were roosting we worked our way in the next morning and setup about 100 yards from the gobbling birds.  As we sat there waiting for light I let out a couple soft calls and the birds responded instantly.  Waiting a couple more minutes for shooting light I called again and 1 of the birds flew off roost and landed right in front of us.  He ended up walking into 20 yards and my dad was able to lay the hammer down on him.  
This hunt far exceeded our expectations and was an unforgettable experience.  This was my dad's first turkey and one of the first hunts that he and I were able to share with just the 2 of us in quite some time.