Due to changes in my office in the last couple of months, the week long trip to Mexico ended up being only a day and a half of hunting. 
My youngest son Colton was able to wrap his tag around this great Mx Goulds. 
short spurs but a 10.5" beard. 
We had a great time as always.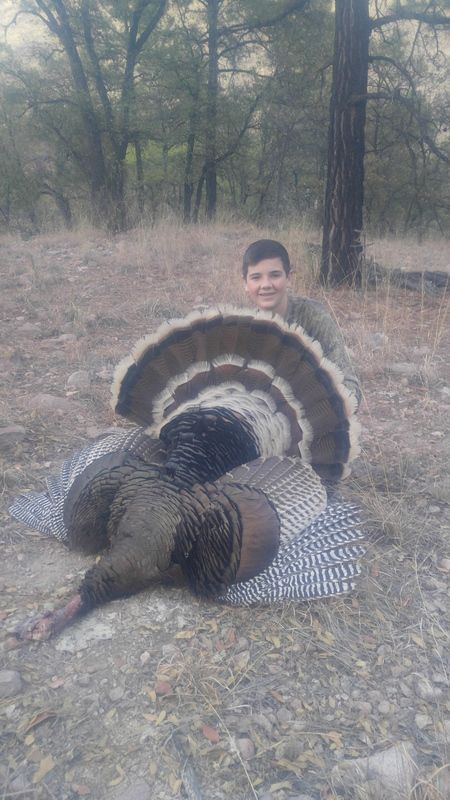 One of my sons wanted to shoot a turkey with his bow, so we hunted in a blind an evening and a morning with no luck. Colton enjoyed hunting in the blind.