Photos of Live Coues
Amanda Moors
A doe and a fawn alert on a hillside.
A doe and a fawn on a hillside. One deer is in the open, the other is hidden behind the agave slightly uphill.
This buck was with the buck I harvested in 2002. There were four bucks all together and after I shot one, the others just milled around waiting for their buddy to get up
Two decent bucks feeding on a cholla. This was taken in Dec. 2002. These two bucks were not rutting yet. They were traveling together, occasionally sparring and staying out of view most of the time.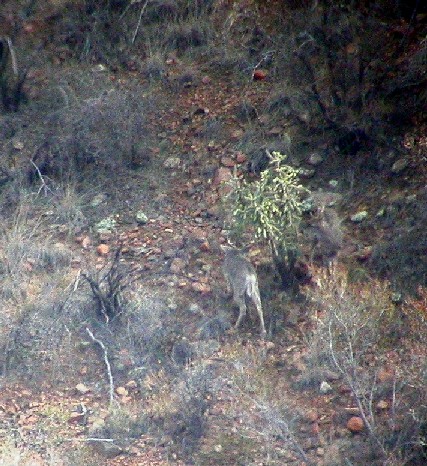 Doe bedded under juniper.