Mexico Gallery
Danny Carrasco 2008
Jan. 2008
Chihuahua, Mexico
Here is what Danny had to say about his hunt:
I harvested this buck in Chihuahua Mexico Jan. 2008 at 499 yds. with a 270. I had seen several really good bucks this particular morning. This buck just seem to catch my attention. I glassed him running off a smaller buck that was trying to get a little to close to a doe he was tending. There were 3 other bucks in the area within 75 yards of this one. It scores in the 130's.

One of the pictures is me and my brother Paul, who was with me when I shot the buck. We have hunted together for over 30 years for this little coues deer, and I was glad that he was with me at time that I harvested it.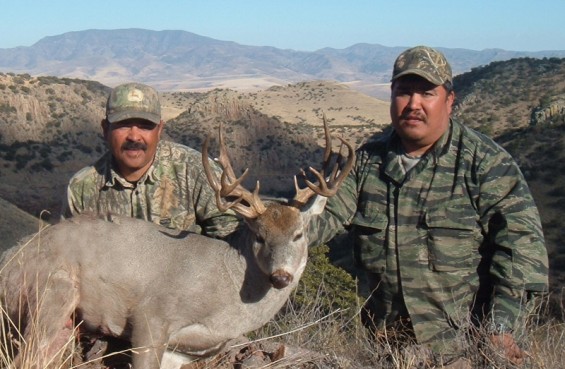 Tagged 130-140", extra beam, mexico, non-typical