Rifle Gallery
Mike Miller
December 2002
Arizona
Mike shot this buck at about 35 yards! The crazy part was that he got to his location to glass before first light and proceeded to look for deer for the next 3 hours. That morning he did get to watch one of the biggest black bear he has ever seen across the canyon.
Anyway, it turns out the buck (which he had seen late the day before) was bedded 35- 40 yards away from me the whole morning!! His taxidermist did a rough score of 107.
Mike says out of all the animals he has pursued, Coues deer are definitely one of his favorites.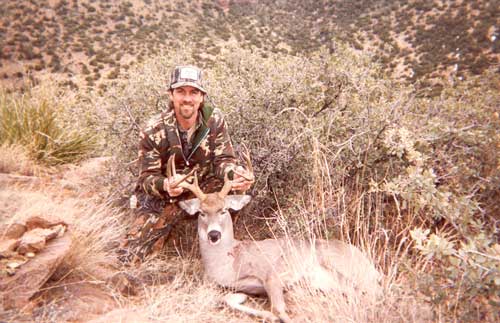 Tagged 100-110"