Rifle Gallery
Robert Scott 2004
Nov 2004
Unit 36A, Arizona
Robert (on left) went out hunting with Byron Benson and Justin Benson (on right in this photo and who got the deer shown above).  Robert was successful at getting his first Coues Deer.  He dropped the deer with a 110 yard shot from a 30-06.
This buck had broken G-2s and part of it's main beam busted off.  So he would have been quite a bit bigger if he hadn't broken off three of his four points.
This buck was with three spikes who just milled around after the shot.  Justin Benson chose to pass on those bucks and held out for the larger one.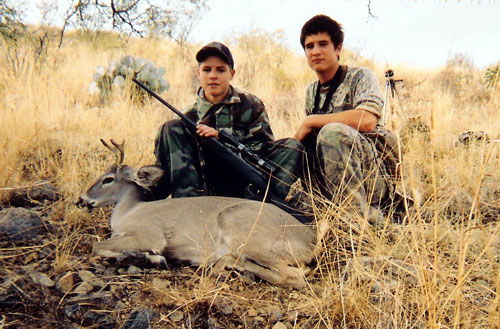 Tagged 36A