Hunting
2013 Veterans Day Coues Buck
I got this Coues buck on Veterans Day.  Just want to say thanks to all the veterans that protect our rights to be able to do this.  Oh, and taped at 114 1/8
This is how he was as we walked up to him.  No ground shrinkage.
Here's another shot of him up close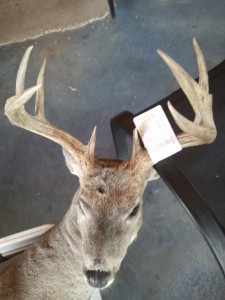 This is him on his way to Wild Game Processing
Found this dude scouting.  I was happy not to see him on the actual hunt.
Update:  Got him back from Simply Skulls Taxidermy.