Ellsworth Epperson Collection
Alan Ellsworth 2008
2008
White Mtn Apache Reservation
Alan bought these sheds and Josh Epperson is holding them in the photo.
These are one from the past 3 yrs in a row, sorry no matches yet……
In the pic with the three antlers….Left antler scores in the lower 60's, middle one is around 66″ and the drop-tine is broken clean off. The brown side scores around 75″.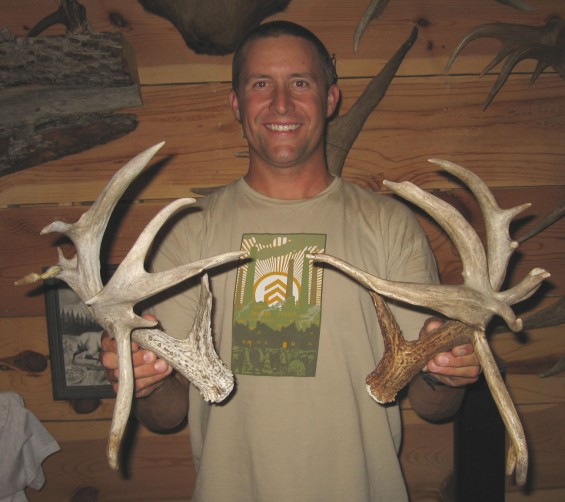 Tagged droptine, massive, non-typical, shed series, sheds, WMAT