Featured
Frank Macias 2008
Dec. 2008
Northern AZ
"I have been hunting Coues deer for ten years, and this is my 4th tag. I knew this year I finally had the time to hunt the way I really needed to find these beautiful animals. The photos show how my efforts paid off.
This is my 2008 Buck from Northern Arizona, taken on December 27th, 2008. I hunted hard to get a bigger buck than my previous one of 94", and succeeded in taking this beauty that scored 125 ¾ net.
I would like to thank my hunting partner Lavar Kendall and my friend George Cordova for helping me be successful in this hunt."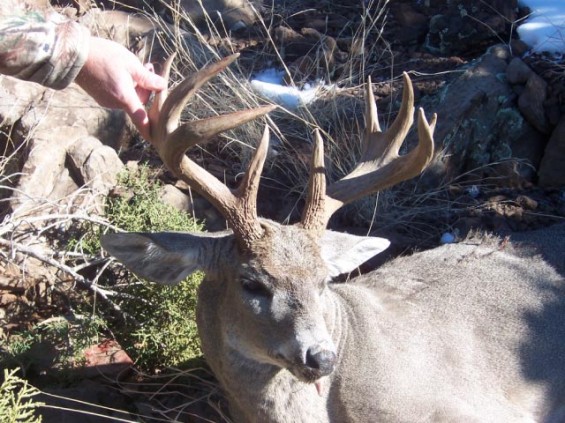 Tagged 120-130"