Coues Sheds Gallery
Tyson Swetnam 2006-2008
2006-2008
Southern AZ
These photos show the pile of sheds Tyson has found since becoming a shed hunter in 2006. He has found 46 sheds and there are some impressive ones (like the one shown above).
The third pic shows the buck he calls the Big Fork. The 'Big Fork' buck is the buck he has the most sheds from, unfortunately he has never glassed him, and he think that he has gone on to the foothills in the sky. He is over 90 inches, as a 2x with 5+ inch eye guards.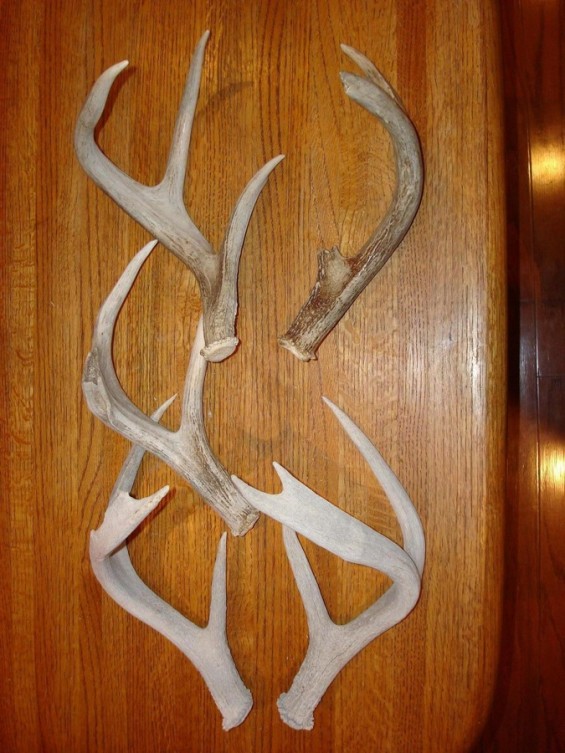 The next two pics show The 'Big Mass' buck, which is a shed he found in 2008. He saw it through his spotting scope, and filmed the experience. He has never seen him alive, but he is hoping! He is the best scoring buck Tyson has ever found, his single side scores around 49 inches, not counting the extra trash.
Then there is a pic of a nice four point shed.
And the last photo shows the first shed he ever found (a fresh brownie from a 85-90 inch buck he saw in the spring of 2006) along with the two smallest sheds he has ever found.
Tyson's dog is a Vizla named Briggs and he helps out with the shed hunting!
Tagged sheds