San Carlos Gallery
Tim Stevens Bucks
R100 unit, San Carlos
Tim killed this buck a few years ago.
Unit D-W, San Carlos
Tim killed this buck in October when it was still in velvet.  When he saw it he thought there were a couple drop tines.  But once he got up to the buck he realized that those "drop tines" were really long pieces of velvet hanging off the main beams.
Bob Stevens (owned by Tim Stevens)
Unit B, San Carlos
Bob Stevens found this buck in Skunk Canyon and Tim bought it from him.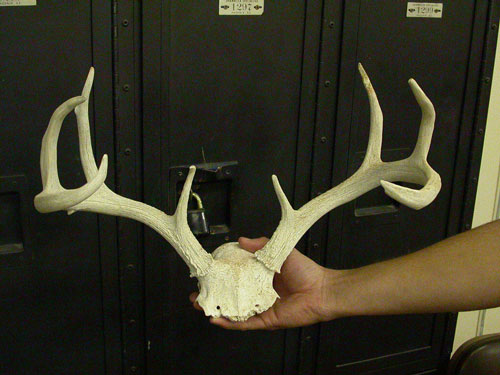 Tim Stevens
Unit D, San Carlos
Tim shot this buck back in 1995.